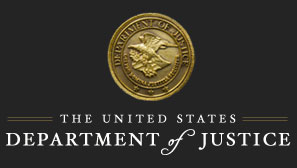 The Natural Resources Section of the U.S. Department of Justice, Environment and Natural Resources Division, is seeking a talented, dedicated undergraduate student to assist trial attorneys in our motions-based and trial practices during Spring 2015 for approximately 10 hours per week.
Intern duties may include reviewing administrative records compiled by agencies in defense of actions brought under NEPA to locate information supporting legal arguments, reviewing depositions, performing basic legal research, and drafting internal memoranda.
Interns may also have the opportunity to observe court proceedings. The work will require an organized, motivated individual with strong analytical skills and an attention to detail. Demonstrated interest in the law, including natural resource and land use issues is a plus.
Interns will not receive compensation, but can receive course credit. The internship is located in downtown Washington, DC, near the Chinatown/Gallery Place and Navy Memorial/Archives metro stops. Applications Accepted Until Friday, September 26, 2014.
U.S. Citizenship and security clearance are required. Applicants must be in at least their junior year of college as of the Spring 2015 Semester and be in good standing
Additional Information/To Apply: